Searching for a simple low carb bread recipe? This loaf is fluffy, golden and filled with healthy fats.
And best of all, it's gluten-free with almost no carbs.
Use this basic bread recipe to make muffins, stuffing and sandwiches with perfect keto macros.
Almost Zero Carb Holiday Recipes
This almond flour keto bread recipe is featured in a special Holiday keto recipe eBook.
Holiday drinks, sauces, spreads, gravy, bread, stuffing, starters, sides, main courses and desserts… with almost NO carbs.
Look Inside: Check out what's on the menu.
This year, tighten your pants. Use the Holidays to your advantage and slide right through, unscathed by carbs.
Featured in the Almost Zero Carb Holiday Recipes eBook.
Almond Flour Keto Bread
Per Serving (1 slice): 99 calories, 1 net carb.
Servings: 20
Ingredients
6 lg eggs, separated
1/4 tsp cream of tartar
5 tbsp unsalted butter, melted
1 1/2 c almond flour
3 tsp baking powder
pinch sea salt
Directions
Preheat oven to 375 F.
Separate the egg whites from the yolks. Add cream of tartar to the whites and beat until soft peaks form.
In a food processor, mix together egg yolks, 1/3 beaten egg whites, butter, almond flour, baking powder and salt.
(Adding a few drops of liquid stevia reduces the mild egg taste.)
Mix well, forming a lumpy, thick dough.
Add remaining 2/3 egg whites and gently process until fully incorporated. Be careful not to over mix! This is what gives the bread volume!
Pour mixture into a buttered 8 x 4 inch loaf pan. Bake 30 minutes, or until a toothpick/fork slides out clean.
Cool on a baking rack, then slice.
Nutrition
Per Serving: 99 Calories; 9g Fat (78.2% calories from fat); 4g Protein; 2g Carbohydrate; 1g Dietary Fiber.
Click to print or save this recipe: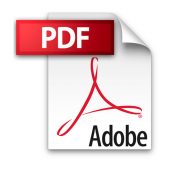 Special Ingredients
De-Bittered Stevia has no unpleasant aftertaste. This blend has none of the characteristic bitterness of typical stevia sweeteners.
Zero carb and zero glycemic impact.
Gluten-free almond flour is high in healthy fats, and naturally low carb.
Category: Bread - Crackers