Sipping creamy keto cocoa is an effortless way to add healthy fats to your low carb diet.
Make your cocoa extraordinary. Top with meringues and stir gently to create a flavored frothy layer.
Yes, both recipes are almost zero carb.
Almost Zero Carb Holiday Recipes
This keto cocoa recipe is featured in a special Holiday keto recipe eBook.
Holiday drinks, sauces, spreads, gravy, bread, stuffing, starters, sides, main courses and desserts… with almost NO carbs.
Look Inside: Check out what's on the menu.
This year, tighten your pants. Use the Holidays to your advantage and slide right through, unscathed by carbs.
Featured in the Almost Zero Carb Holiday Recipes eBook.
Keto Cocoa with Meringues
Per Serving: 139 calories, 2 net carbs.
(Sub Coconut Cream: 263 calories, 1 net carb.)
Servings: 1
Ingredients
1/3 c coconut milk (sub coconut cream), unsweetened
1/4 c water
2 tsp cocoa powder
1/4 tsp cinnamon
1/4 tsp vanilla extract
stevia (or equiv), optional
Directions
Blend all ingredients together and press into cups, a mold or container.
Whisk all ingredients together in a mug until cocoa and cinnamon are completely blended.
Microwave 30 to 60 seconds, or until hot. Stir well before serving, or use an inexpensive mini-frother.
Optional: Top piping hot cocoa with flavored Meringue Keto Cookies for a creamy layer of froth, or drizzle with sugar-free dark chocolate.
Nutrition
Per Serving: 139 Calories; 19g Fat (90.6% calories from fat); 2g Protein; 3g Carbohydrate; 1g Dietary Fiber.
(Add 4 calories and 0.1g net carb for each meringue.)
Click to print or save this recipe: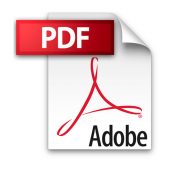 Special Ingredients
De-Bittered Stevia has no unpleasant aftertaste. This blend has none of the characteristic bitterness of typical stevia sweeteners.
Zero carb and zero glycemic impact.
ChocZero's premium dark chocolate dipping cups are your low carb solution for recipes. Microwave 10 to 15 seconds, then pour.
No sugar alcohols or artificial sweeteners.
All-natural, gluten-free, non-GMO.
Category: Drinks