This almost zero carb recipe works as a rich sauce or creamy dip, and has the same macros as a fat fast recipe.
Make freeze-ahead mini batches of your avocado butter and enjoy it all month long.
(from the Almost Zero Carb Meal Plan)
Lemon Avocado Butter
Per Serving: 234 calories, 2 net carbs
Servings: 2
Ingredients
6 oz avocado (about 2 small avocados)
1 tbsp lemon juice
2 oz unsalted butter, softened
1 clove garlic, minced
1 tbsp cilantro, freshly chopped
2 tbsp cumin, ground
salt and pepper, to taste
Directions
Peel and pit the avocados. Place all ingredients into a food processor until well combined.
Refrigerate in a container for 3 to 4 hours. Whip with a fork before serving. (optional) Top with bacon, herbs, red pepper flakes or lemon zest.
‐ OR ‐
Pour mixture onto parchment paper, roll and shape into a log.
Place in the refrigerator for 3 to 4 hours. Slice and serve with grilled fish, steak or chicken.
Nutrition
Per Serving: 234 Calories; 25g Fat (91.8% calories from fat); 2g Protein; 3g Carbohydrate; 1g Dietary Fiber.
Click to print or save this recipe: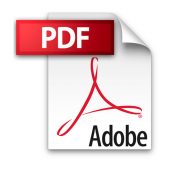 Instant Avocado Butter
Pour your lemon avocado butter into ice cube trays or molds, and place into the freezer. Once firm, pop them out and store in a ziploc bag in your fridge or freezer.
Category: Sauces - Dips