Tired of freezer burned anti-sugarsicles? Guess you're tired of frozen ice milk, too. Stay cool, you're covered. These creamy low carb ice cream recipes won't blow your diet.
Indulgent low carb flavors
Make it smoother, softer and creamier
Printable ice cream recipes and eBook
With fresh ingredients and the right equipment, a bowl of creamy low carb ice cream is a spoon away. For best results, use an electric or hand-operated ice cream maker.
Ice cream makers add air while churning, fluffing up the cream and improving consistency.
Machine-made low carb ice cream tastes best when freshly made. Homemade ice cream doesn't have preservatives, so it won't last as long as commercial ice creams.
For the freshest ice cream possible, plan to make small portions. Larger portions take up more room in the freezer.
Bigger portions are also more tempting if you have a sweet tooth.
Make It Smoother, Softer, Creamier
Fast freezing makes smaller ice crystals – the key to full-bodied and unbelievably smooth ice cream.
Fat provides smoothness to ice cream. Use heavy whipping cream or coconut cream instead of half-and-half.
The paddles of ice cream makers quickly whip air into the cream, adding noticeable fluffiness. The more air bubbles there are and the smaller they are, the smoother your cream will be.
Ice Cream Makers
Use a simple or professional ice cream maker for smooth and creamy results every time.
The high-end ice cream makers are fast and extremely versatile, making sorbet, yogurt, gelato and custard.
There are also many basic models that still produce excellent results, although not as quickly.
Top of the Line
The Cuisinart Ice Cream Maker's heavy-duty motor makes frozen yogurt, ice cream, gelato, sorbet and sherbet (frozen drinks, too) in 20 minutes or less – without ice or rock salt.
This model is very quiet and perfect for small spaces.
Fun and Durable
Nostalgia's Vintage Automatic ice cream maker uses ice and rock salt to yield 4 quarts of low carb ice cream per batch.
Reliable, Basic Machine
Hamilton Beach's basic ice cream maker is a little larger and noisier than the others, but it gets the job done economically.
Instant Counter Top Ice Cream
Zoku's Instant Ice Cream Maker makes fresh, soft-serve ice cream in 10 minutes, hard ice cream in 20 – on your counter top.
Low Carb Ice Cream Recipes
These low carb ice cream recipes include sherbets, icees, frosties, fudgsicles and frozen yogurt.
Click any recipe image to view, print or save. Or grab them all in a low carb ice cream recipe eBook.
Blackberry Ice Cream
Dark berries transform into a luscious purple hue.
Blueberry Ice Cream
Blueberries bursting with flavor create a delectable ice cream – even better when topped with chunks of dark chocolate.
Chocolate Frosty
A thicker version of Wendy's famous chocolate milkshake.
Chocolate Ice Cream
Traditional chocolate goes a little darker.
Coconut Cream Ice Cream
High fiber and incredibly creamy coconut.
Coffee & Cream Icee
A slightly icier version of a frappuccino.
Coffee Ice Cream
Low carb ice cream spiked with vanilla and espresso.
Low Carb Fudgsicles
Cool down with a svelte, portable chocolatey snack.

Lemon Sherbet
Lemon citrus delivers a rich, creamy, zingy, and light sherbet.
Mint Ice Cream
Smooth and cool on the tongue.
Peach Ice Cream
Bold peach flavor enhances an otherwise mellow vanilla.
Peaches & Cream Ice Cream
Mellow peach and vanilla notes make this softer version.
Peanut Butter Ice Cream
Rich peanut butter and cream. Perfect crunchy or smooth.
Pecan Ice Cream
Buttery, nutty pecan flavor and just the right amount of crunch.
Pina Colada Icee
Coconut and pineapple round out this tropical icy drink.
Raspberry Ice Cream
Heavy cream softens tart raspberries, adding richness.
Raspberry Sherbet
Intense raspberries are a bolder sherbet option.
Strawberry Ice Cream
Signature strawberry ice cream adds vibrant color and flavor.
Strawberry Sherbet
Fresh strawberries blended into a smooth icy texture.
Vanilla Bean Ice Cream
A creamy, classic vanilla ice cream goes great with any add-on.
Special Ice Cream Ingredients
Liquid Sucralose

EZ-Sweetz liquid sweetener is made of sucralose and has no bitter aftertaste. Zero carb, zero calories and zero impact.
Liquid De-Bittered Stevia
EZ-Sweetz's de-bittered stevia has no unpleasant aftertaste. This blend has none of the characteristic bitterness of typical stevia sweeteners.
Raw Cacao Nibs
Organic Raw Cacao Nibs are "nature's chocolate chips," boasting a strong, raw dark chocolate flavor.
Raw cacao nibs are one of the most plentiful sources of antioxidants and magnesium. Raw cacao is high in fiber, iron and essential minerals.
Dark Chocolate Chips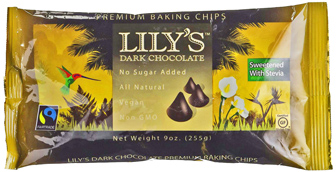 Lily's premium dark chocolate Baking Chips are your low carb solution for recipes. Lily's dark chocolate chips melt and blend easily.
Stevia-sweetened, all-natural, non-GMO ingredients. Fair trade and gluten-free certified cocoa.
Portion Control
Mini Ice Cream Tubs
Tovolo's set of Mini Tubs keep ice cream fresh and solve any portion control issues. Tight-fitting lids, space-saving, stack-able and each tub holds 6 ounces.
The Lowest Carb Fruit
Wondering which fruit to add to your low carb ice cream?
Grab a printable list of the lowest carb fruit from 1-10 net carbs, learn how to eat fruit on Atkins phases without stalling. Plus, a delicious Blackberry Fat Bomb recipe.
Almost Zero Carb Meal Plan
The Almost Zero meal plan is three easy days, one aggressive technique, and major fat loss.
The plan is designed to break even the worst stall, and burn off large amounts of stored fat – in 3 days.
The Technique
150 Recipes (100 under 1 net carb)
Sample Menus, Shopping List
Printable Planner
If what you're doing isn't working, get your meal plan now.
Keep Calm and Low Carb
Category: Recipes