Almost zero carb cookies? Yep.
These crispy, crunchy cookies are high in healthy fats, full of protein and fit the macros for an Atkins Fat Fast recipe.
Sugar-free Jello adds instant sweetness, texture, flavor and color without adding net carbs.
Change The Texture
Try versions with sugar-free mousse, custard, pudding or gelatin mixes. Add a little more cream cheese or bake a minute less for softer cookies.
Favorite Low Carb Mix-Ins
Add any flavor of sugar-free Jello, low carb dark chocolate chips or cocoa powder, chopped nuts, unsweetened shredded coconut, citrus zest, pureed low carb berries, or flavored extracts to the raw dough.
(from the Almost Zero Carb Meal Plan)
Jello Cheesecake Cookies
Per Serving: 147 calories, 1 net carb
Servings: 12
Ingredients
6 oz cream cheese
4 tbsp unsalted butter, softened
8 drops liquid stevia (or equiv)
1 egg
1/2 tsp vanilla extract
1/4 tsp almond extract (optional)
1 pkg sugar‐free Jello, any flavor
1/8 tsp sea salt
1/2 tsp baking powder
1 c almond flour (or half almond, half coconut flour)
Directions
Soften cream cheese and butter. Beat egg together with sweetener and extracts.
Mix in salt and one packet of sugar‐free Jello (gelatin, pudding, custard, etc.)
Whisk baking powder into the almond flour. Add this dry mix slowly to the wet mix a few tablespoons at a time. Blend well using a fork to form a slightly sticky dough.
Wrap dough and place into the fridge until firm, 30 minutes minimum, up to 12 hours.
Roll dough into one inch balls and place on a prepared baking sheet. Leave about one inch between each cookie.
Use a fork, your thumb or the bottom of a glass to flatten the cookies. These do not spread very much while baking.
Thin, flat cookies are crispier, bake more quickly, and burn easily. Watch those last few minutes!
Bake 6‐8 minutes at 325 F.
Remove from oven and allow to cool 3 minutes before moving to a cooling rack or equiv. Allow cookies to cool completely before serving or they will crumble.
Nutrition
Per Serving: 147 Calories; 24g Fat (90.7% calories from fat); 3g Protein; 2g Carbohydrate; 1g Dietary Fiber.
Click to print or save this recipe: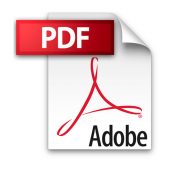 Special Ingredients
De-Bittered Stevia has no unpleasant aftertaste. This blend has none of the characteristic bitterness of typical stevia sweeteners.
Gluten-free almond flour is high in healthy fats, and naturally low carb.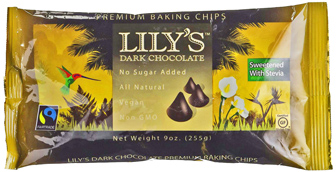 Lily's premium dark chocolate baking chips are your low carb solution for recipes. Lily's chips are stevia-sweetened, and melt and blend easily.
All-natural, non-GMO ingredients. Fair trade and gluten-free.
Get More from Your Jello Cookies
Lemon Cookies
Add 1/2 teaspoon lemon zest to the dough (or use lemon flavored sugar-free Jello). Shape the dough into a log, chill, slice, and bake for 12 minutes.
Raspberry Button Cookies
Use raspberry flavored sugar-free Jello and add 1/4 cup pureed raspberries to the dough. Shape the dough into a log. Chill, slice, bake.
Chocolate Mocha Cookies
Substitute 2 tablespoons unsweetened cocoa powder for 2 tablespoons of the almond flour; and add 1/8 teaspoon of espresso powder. Shape the dough into a log. Chill, slice, bake.
Maple Pecan Cookies
Add 1 teaspoon ground cinnamon, 2 teaspoons maple extract, and 1/3 cup diced pecans to the dough. Shape into a log. Chill, slice, bake.
Category: Desserts