Vanilla cream and fresh strawberries are a classic blend of pucker and sweet. This ice cream recipe is low in carbs, very high in healthy fat, and has Atkins Fat Fast meal macros.
Prefer Low Carb Sherbet (or Pops)?
Change the recipe slightly to cut the calories in half, boost the berry flavor, and seriously amp up the color.
Strawberry Ice Cream
Per Serving: 313 calories, 4 net carbs.
Servings: 8
Ingredients
2 c strawberries
3 c heavy whipping cream
8 drops liquid stevia (or equiv), to taste
1 tsp vanilla extract
Directions
Place blended strawberries in ice cream maker container, then add remaining ingredients.
Place in an ice cream maker and churn according to instructions. Freeze churned ice cream for an hour before serving. This makes ice cream with a perfect consistency.
– OR –
Place mixture into a container in the freezer, churning by hand with a fork / spoon / whisk every 30 minutes. This makes ice cream with a chunky-firm, icy consistency.
Nutrition
Per Serving: 313 Calories; 30g Fat (92.7% calories from fat); trace Protein; 5g Carbohydrate; 1g Dietary Fiber.
Click to print or save this recipe: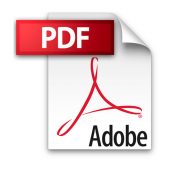 Special Ingredients
De-Bittered Stevia has no unpleasant aftertaste. This blend has none of the characteristic bitterness of typical stevia sweeteners.
Zero carb and zero glycemic impact.
Low Carb Strawberry Sherbet
Boost the berry flavor, bump up the vibrancy and cut the calories in half.
Increase the amount of strawberries and lower the cream for low carb sherbet. This easy recipe has only 150 calories and 4 net carbs.
Click to print or save this recipe: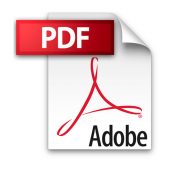 (Durable) Strawberry Sherbet Pops
Sherbet has less cream, so the texture is slightly icy and dense. Strawberries are fibrous and firm. Strawberry sherbet makes exceptionally firm pops that hold up well in warmer temperatures.
Pops are an easy way to limit serving size and control portions.
At Home How-To
Pour strawberry sherbet into the popsicles molds, cover and insert the popsicles sticks.
Or, use small cups as popsicle molds. Cover filled cups with foil. Push the popsicle stick through the foil to keep them in place.
You may also freeze the filled cups for an hour, then add the sticks.
Category: Desserts