Froth it up, hot or cold. Buttered Matcha keto tea is one of the easiest ways to add healthy fats (and almost no carbs) to your diet.
Turn your ordinary cup into a healthier, fat-burning tea.
Make it a Matcha.
What's Matcha?
Matcha tea is made from finely powdered, shade-grown green tea leaves. The leaves are brewed, then whipped into a froth.
What's the Big Deal?
Matcha tea is anti-aging, promotes better blood sugar regulation and reduces blood pressure.
Matcha is a high-quality tea, and a potent source of nutrients, vitamins and minerals.
Matcha Health Benefits
This vibrant green tea is also an antioxidant, offering protection against heart disease and some cancers.
EGCG, a polyphenol found in Matcha green tea boosts metabolism, and slows the growth rate of cancer cells.
What Makes it Fat-Burning?
Grass-fed butter and Dave Asprey's special ingredient: energizing Brain Octane® oil.
Dave's Brain Octane® oil absorbs rapidly, changing into ketone bodies immediately – providing instant energy to the brain and four times the ketone energy of coconut oil.
This keto tea recipe is a modified spin of Dave's original Bulletproof® Coffee recipe.
Bulletproof
®

Matcha Green Tea

Per Serving: 144 calories, 0.4 net carbs.

Servings: 1
Ingredients
2 bags organic green tea, (Matcha)
1/2 tbsp unsalted butter, grass‐fed (or Bulletproof® Ghee)
1 tsp Brain Octane® oil
1 tbsp heavy whipping cream
stevia (or equiv), to taste
1 c ice cubes
Directions
Brew the green Matcha tea (or brew your favorite cup of tea using twice the number of teabags.)
Add butter, Brain Octane® oil and heavy cream, blending well until frothy.
Frappuccino:
Place tea in the fridge to chill 15 to 30 minutes. You may make a larger batch ahead of time.
Add ice cubes and tea to a blender and blend 3 to 5 minutes, until well incorporated.
Nutrition
Per Serving: 144 Calories; 15g Fat (98.7% calories from fat); trace Protein; 0.4g Carbohydrate; 0g Dietary Fiber.
Click to print or save this recipe: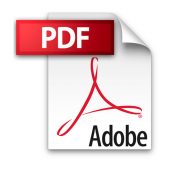 Special Ingredients
Brain Octane® oil burns fat rapidly, and supports healthy digestion and immune function. Fats from Brain Octane® oil aren't stored. Instead, they're used immediately for energy.
Brain Octane® oil converts into energy faster than other oils, ignites your body's metabolic rate and helps maintain healthy levels of cholesterol.
Bulletproof® Ghee is clarified over an open flame to remove nearly all casein and lactose.
Bulletproof® Ghee is all natural, gluten-free, non-GMO, has delicious, buttery taste and is made from grass-fed butter.
De-Bittered Stevia has no unpleasant aftertaste. This blend has none of the characteristic bitterness of typical stevia sweeteners.
Zero carb and zero glycemic impact.
Get More from Your Matcha
Bulletproof® Matcha Frappuccino
Make tea according to directions. Chill the tea in the fridge 15 to 30 minutes. (You may make a large batch ahead of time.)
Serve as-is over ice, or add cubes and tea to a blender for 3 to 5 minutes, until well incorporated.
More Bulletproof® Coffee Recipes

Grab a fasting plan and all the Bulletproof® Coffee recipes for cocoa, tea, to-go drops, ice cream, mousse, frappuccino, pops and lattes.
Source
Bulletproof® and Brain Octane® are registered trademarks owned by Bulletproof Digital, Inc.
Category: Drinks