This crunchy low carb cookie is also one of the lowest calorie keto treats. Ten meringues have only 34 calories and 1 net carb.
Even better, these are quite possibly the most versatile almost zero carb cookie – ever.
Almost Zero Carb Holiday Recipes
This meringue keto cookie recipe is featured in a special Holiday keto recipe eBook.
Holiday drinks, sauces, spreads, gravy, bread, stuffing, starters, sides, main courses and desserts… with almost NO carbs.
Look Inside: Check out what's on the menu.
This year, tighten your pants. Use the Holidays to your advantage and slide right through, unscathed by carbs.
Featured in the Almost Zero Carb Holiday Recipes eBook.
Meringue Keto Cookies
Per Serving (10 cookies): 34 calories, 1 net carb.
Servings: 3
Ingredients
5 egg whites
1 tsp lemon juice
1/8 tsp salt
1 c granulated stevia (or equiv)
1 1/4 tsp vanilla extract
1/4 tsp almond extract (optional)
Directions
In a large bowl, beat egg whites, lemon juice and salt until foamy. Add the stevia slowly and continue beating until fully mixed.
Add vanilla and almond extracts, beating until glossy and medium-stiff peaks form.
Pipe (or spoon) mixture into 30 mounds on a parchment paper-lined baking sheet. Bake 5 to 10 minutes at 300 F.
Lower oven temperature to 250 F and bake 20 more minutes. Lower oven temperature again to 200 F and bake another 20 minutes.
Turn off the oven heat. Let meringues cool in the oven 1 to 2 hours.
Optional: Drizzle with melted low carb dark chocolate!
Nutrition
Per Serving: 34 Calories; trace Fat (0.1% calories from fat); 6g Protein; 1g Carbohydrate; trace Dietary Fiber.
Click to print or save this recipe: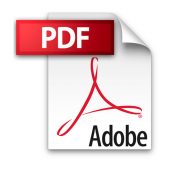 Signature Meringues
Create your own meringues using extracts, pureed berries, dark chocolate chips, or sugar-free flavored syrup/powdered drink mix.
Float your meringues on top of piping hot keto cocoa, or accent the top of mini cheesecakes and mousse.
Special Ingredients
Granulated stevia has no unpleasant aftertaste. This blend has none of the characteristic bitterness of typical stevia blends.
Zero carb and zero glycemic impact.
ChocZero's premium dark chocolate dipping cups are your low carb solution for recipes. Microwave 10 to 15 seconds, then pour.
No sugar alcohols or artificial sweeteners.
All-natural, gluten-free, non-GMO.
Instant Nut Butter Bombs

Drop one tablespoon of your favorite nut butter into a softened, ChocZero cup and place into the freezer 30 minutes to an hour.
Pop out for an instant fat bomb!
Category: Desserts