Frozen fat bomb recipes are some of the easiest to make and store. Layers of vanilla, chocolate and coffee secretly house the healthiest fats for low carb.
With almost no carbs per pop, these little fat bombs are suitable for an Atkins Fat Fast.
Vanilla Mocha Fat Bomb Pops
Per Serving: 167 calories, .5 net carbs
Servings: 6
Ingredients
4 tbsp unsalted butter
2 tbsp heavy cream
1/2 tsp vanilla extract
4 tbsp coconut oil
1 1/2 tbsp unsweetened cocoa powder
1/2 tsp coffee extract (or espresso), optional
stevia (or equiv), to taste
Directions
Make the vanilla layer:
Soften butter in the microwave until liquefied. Add heavy cream and stir. Set aside.
Once cool, add the vanilla and and blend well.
Pour the vanilla mixture into muffin liners/tins. Place into the refrigerator until firm, about 15 minutes.
Make the mocha layer:
Mix together coconut oil, cocoa powder, coffee extract and stevia. (You may sub strongly brewed coffee or espresso.)
Remove vanilla layer from the fridge and pour in the mocha mixture, filling cups to the top.
Add popsicle sticks and freeze 20 to 30 minutes.
Optional top layer:
If your daily net carb allowance permits, finish with a layer of melted low carb dark chocolate chips.
Nutrition
Per Serving: 167 Calories; 19g Fat (97.1% calories from fat); trace Protein; 1g Carbohydrate; .5g Dietary Fiber.
Click to print or save this recipe: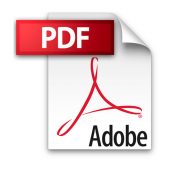 Special Ingredients
De-Bittered Stevia has no unpleasant aftertaste. This blend has none of the characteristic bitterness of typical stevia sweeteners.
Zero carb and zero glycemic impact.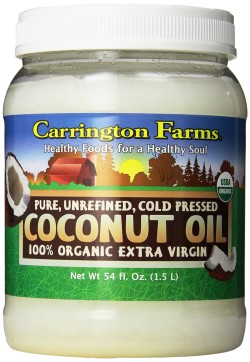 Organic coconut oil burns fat rapidly. Fats from coconut oil aren't stored. Instead, they're used immediately for energy.
Coconut oil stays fresh up to two years, has a nice buttery flavor, and is one of the healthiest choices for cooking or baking.
Make It Easier
Cover the muffin tin or container with plastic wrap and push the popsicle sticks through.
The plastic layer helps support the sticks if your bombs aren't firm enough, and prevents freezer burn.
Ziploc It
If your mold is small enough, slide it into a large ziploc bag, seal, then push the sticks trough the top.
Firm It Up
Not into plastic? Top each fat bomb with a very thin layer of melted, low carb dark chocolate chips. Push sticks through before chocolate hardens.
For instant firmness and fiber, add 1/3 cup of unsweetened shredded coconut to the recipe. (This adds 2 net carbs.)
Category: Desserts