Missing the crunch? This crispy, almost zero carb cracker cradles high fat dips, pairs with soups and salads, and travels extremely well.
Switch out the cheese and herbs to create your favorite flavors.
Italian = Mozzarella and Parmesan + basil and oregano.
Mexican = Hot pepper cheese + cilantro or taco seasonings.
French =  Gruyère + garlic, rosemary and thyme.
Don't forget the chopped bacon. You get the idea.
(from the Almost Zero Carb Meal Plan)
Cauliflower Parmesan Chips
Per Serving: 132 calories, 1 net carb
Servings: 3
Ingredients
1 c cauliflower, grated
1 tsp parsley, chopped
1/2 tsp rosemary, chopped
1 c Parmesan cheese, grated
1 clove garlic, pressed
sea salt and black pepper, to taste
Directions
Preheat oven to 400 F. Grate the cauliflower into a bowl or use riced cauliflower.
Finely chop the parsley and rosemary. Add both to the cauliflower rice. Toss well, then mix in Parmesan cheese, garlic, salt and pepper.
Form loose balls with the mixture (about 1 inch in diameter) and place them on a parchment paper‐lined baking tray. Using the bottom of a drinking glass, press each ball flat.
Bake 5 minutes, turn crackers over and bake another 5 minutes until golden brown on top. Remove from the oven and allow to cool a few minutes until crispy.
Nutrition
Per Serving: 132 Calories; 8g Fat (57.2% calories from fat); 12g Protein; 2g Carbohydrate; 1g Dietary Fiber.
Click to print or save this recipe: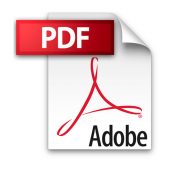 Category: Bread - Crackers