This creamy cauliflower keto side dish is better than mashed potatoes. Your mock "mashed potatoes" have never been almost zero carb.
This recipe also has macros appropriate for a fat fast.
Get More from Your Mash
Heighten the fluff factor: Steam your cauli florets.
Deepen the flavor: Pour in 1/2 cup of chicken broth or stock.
Enhance the richness: Add 3 tbsp of Neufchatel cheese.
Smooth the texture: Process cauli with 3 tbsp of heavy cream.
Almost Zero Carb Holiday Recipes
This creamy cauli side dish is featured in a special 35+ Holiday keto recipe collection:
Holiday drinks, sauces, spreads, gravy, bread, stuffing, starters, sides, main courses and desserts… with almost NO carbs.
Look Inside: Check out what's on the menu.
This year, tighten your pants. Use the Holidays to your advantage and slide right through, unscathed by carbs.
Featured in the Almost Zero Carb Holiday Recipes eBook.
Mashed Garlic Cauliflower
Per Serving: 176 calories, 1 net carb.
Servings: 4
Ingredients
1 head of cauliflower, cut into pieces
1 tbsp olive oil
2 cloves garlic, pressed
1/4 c Parmesan cheese
1 tbsp Neufchatel cheese
1 tsp sea salt
1/2 tsp black pepper
4 tbsp butter
Directions
Steam, cook or roast cauliflower until tender (about 10 minutes).
Heat olive oil in a small skillet over medium heat. Add garlic, stirring until soft (about 2 minutes). Remove from heat.
Transfer half the cauliflower to a food processor, cover and blend on high. Add remaining cauliflower, a little at a time, until mixture is creamy.
Blend in garlic, Parmesan cheese, cream cheese, sea salt and black pepper. Top each serving with 1 tbsp butter.
Nutrition
Per Serving: 176 Calories; 20g Fat (88.5% calories from fat); 4g Protein; 2g Carbohydrate; 1g Dietary Fiber.
Click to print or save this recipe: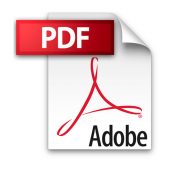 Category: Veggies