This super high fat, low carb dessert tastes like a keto candy bar, and converts into something special by adding one extra ingredient.
No-bake, easy-to-make coconut bars pack and travel well for school or work lunches.
Vanilla Coconut Bars
Per Serving: 138 calories, 2 net carbs
Servings: 6
Ingredients
1 c unsweetened coconut flakes, shredded
1/4 c water
1-2 drops stevia, or to taste
2 tbsp coconut oil
1/2 tsp vanilla extract
1/8 tsp salt
Directions
Combine all ingredients in a food processor. Press mixture into the bottom of any small container (7×5 inch works well).
Refrigerate 1 hour (or freeze 15 mins) before slicing. Store in fridge or freezer (lasts a few weeks).
Nutrition
Per Serving: 138 Calories; 13g Fat (86.9% calories from fat); 1g Protein; 4g Carbohydrate; 2g Dietary Fiber.
Click to print or save this recipe: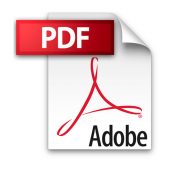 Special Ingredients
De-Bittered Stevia has no unpleasant aftertaste or bitterness like typical stevia sweeteners.
Unsweetened coconut flakes are high in fiber and protein, with 1-2 net carbs per serving.
Keto Cereal
Toast coconut in a skillet on low heat, remove and cool, add berries and heavy cream for instant keto cereal.
Raising the Bar
Need a more sophisticated low carb dessert? Create a colorful, layered look. Spread two batches on top of each other in the container.
Raspberry Coconut Bars

Make two batches: one with vanilla, and one with 1/4 cup of raspberries added. Press one layer into the bottom of the container. Chill or freeze until firm. Press the second layer on top and return to fridge or freezer.
This recipe also works well with blueberries.
Lemon Coconut Bars

Brighten up your bars with 1 teaspoon lemon juice and a little lemon zest. In a pinch, use a few spoonfuls of lemon flavored sugar-free Jello (powder – not fully prepared Jello).
This recipe also works well with lime and lime zest.
Category: Recipes