Savory rocket keto pizza uses smashed pumpkin sauce instead of red.
Topping with parsnips adds natural sweetness, plenty of fiber, unexpected firmness, and a hydrating crunch.
This keto pizza is also strikingly colorful: bright green arugula against a smooth orange of pureed sauce.
Double Dough
Double the dough ingredients, and make an extra crust to freeze and store. Thaw on your countertop 30 minutes, and it's ready to top.
Rocket Chicken Keto Pizza
Per Serving: 255 calories, 5.8g net carbs
Total Recipe: 2043 calories, 47g net carbs
Servings: 8
Ingredients
Mozzarella keto dough:
1 1/2 c Mozzarella cheese, shredded
3/4 c almond flour (sub 1/4 cup (4 tbsp) coconut flour)
2 tbsp cream cheese
1 whole egg
sea salt, to taste
Keto dough toppings:
1/2 c onion, sliced
1 c pumpkin, diced and cooked
6 oz chicken breast, cooked and diced
2 c mushrooms, sliced
1 parsnip, diced and cooked
2/3 c ricotta
1/2 c Mozzarella cheese, shredded
2 c rocket (arugula)
sea salt and pepper, to taste
Directions
Make the keto dough:
In a microwave-safe bowl, mix together Mozzarella and almond flour.
Add the cream cheese and blend well.
Microwave on high 50 to 60 seconds.
Stir mixture, then microwave on high another 30 seconds.
Add the egg and salt, mixing gently.
Roll dough out and slightly stretch it with your hands.
Top the keto pizza:
Caramelize onions in a skillet. Let cool, dice and set aside.
Grease a large baking sheet, and place keto pizza dough on top.
Mash pumpkin and spread on top of dough. Add diced chicken, mushrooms and parsnips. Spoon ricotta onto pizza and sprinkle with more Mozzarella.
Bake at 375 F for 10 to 12 minutes, until cheese melts and crust crisps.
Remove from oven, top cooked pizza with rocket and serve.
Nutrition
Total Recipe: 2043 Calories; 128g Fat (57% calories from fat); 153g Protein; 67g Carbohydrate; 20g Fiber.
Per Serving: 255 Calories; 16.11g Fat (57% calories from fat); 19g Protein; 8.3g Carbohydrate; 2.5g Fiber.
Click to print or save this recipe: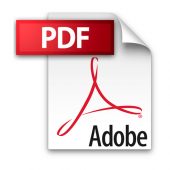 Special Ingredients
Almond Flour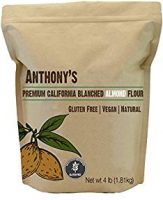 Gluten-free almond flour is high in healthy fats, and naturally low carb.
Category: Main