Skip the fancy prep and polished shoes. Grill something gourmet instead, and almost zero carb.
Stuffed keto burgers are easy to dress up, and these assemble in less than a minute. A thick wrap of bacon cradles all the melted cheese your plan allows.
Almost Zero Carb Holiday Recipes
This bacon wrapped burger recipe is featured in a special Holiday keto recipe eBook.
Holiday drinks, sauces, spreads, gravy, bread, stuffing, starters, sides, main courses and desserts… with almost NO carbs.
Look Inside: Check out what's on the menu.
This year, tighten your pants. Use the Holidays to your advantage and slide right through, unscathed by carbs.
Featured in the Almost Zero Carb Holiday Recipes eBook.
Bacon Wrapped Burgers
Per Serving: 425 calories, 1 net carb.
Servings: 5
Ingredients
1 lb ground beef
1 tsp garlic powder
1/2 tsp onion powder
2 green onion stalks, chopped
2 tsp soy sauce
sea salt
black pepper
5 bacon slices, raw
2 oz cheddar cheese, shredded
5 oz smoked Gouda cheese, shredded
Directions
Using your hands, mix all ingredients together in a large bowl EXCEPT bacon and cheese.
Form the mixture into 5 burger patties. Wrap a bacon slice around each burger patty, securing with toothpicks, skewers or equiv.
In a small bowl, mix together cheddar and Gouda. Set aside.
Grill or cook until burgers are cooked as desired.
During the last minute of cooking, top each burger with grated cheese.
Remove when cheese is fully melted, then serve immediately.
Nutrition
Per Serving: 425 Calories; 39g Fat (76.1% calories from fat); 27g Protein; 1g Carbohydrate; trace Dietary Fiber.
Click to print or save this recipe: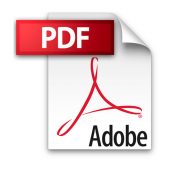 Category: Main