Drinking rich cocoa is an effortless way to add fat to your macros.
This fat-burning cocoa performs steaming hot or chilled over ice. Freeze your cocoa into a full-fledged pop or ice cream.
Having almost no carbs, the recipe also works as a liquid fat bomb and Atkins fat fast recipe.
What Makes it Fat-Burning?
Grass-fed butter and Dave Asprey's special ingredient: energizing Brain Octane® oil.
Dave's Brain Octane® oil absorbs rapidly, changing into ketone bodies immediately – providing instant energy to the brain and four times the ketone energy of coconut oil.
This keto cocoa recipe is a modified spin of Dave's original Bulletproof® Coffee recipe.
(from the Almost Zero Carb Meal Plan)
Bulletproof® Cocoa
Per Serving: 237 calories, 2 net carbs.
Servings: 2
Ingredients
10 oz filtered water
4 tbsp heavy whipping cream (or coconut cream)
1 tbsp unsalted butter, grass‐fed  (or Bulletproof® Ghee)
1 tbsp Brain Octane® oil
2 tbsp cocoa powder, unsweetened (or cacao powder)
1/4 tsp vanilla extract
stevia (or equiv), to taste
dash cinnamon, optional
Directions
Bring the water and heavy cream to a boil a small saucepan.
Mix boiling liquid with all other ingredients in a small mixing bowl or suitable heat-proof container.
Blend with a blender or hand mixer until frothy.
Transfer the hot cocoa to your favorite mug and drink!
Cold Bulletproof® Cocoa

Dissolve cocoa powder in a small amount of hot water.
Slowly add heavy cream, blending continually (preferably with a hand-held blender or inexpensive mini frother.)
Add 8 ounces of cold water or crushed ice, instead of hot water. Blend vigorously, 15 to 30 seconds.
Top with whipped cream and serve in a tall glass.
Nutrition
Per Serving: 231 Calories; 24g Fat (91.7% calories from fat); 1g Protein; 3g Carbohydrate; 1g Dietary Fiber.
Click to print or save this recipe: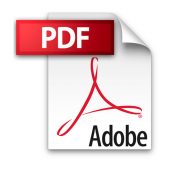 Special Ingredients
Brain Octane® oil burns fat rapidly, and supports healthy digestion and immune function. Fats from Brain Octane® oil aren't stored. Instead, they're used immediately for energy.
Brain Octane® oil converts into energy faster than other oils, ignites your body's metabolic rate and helps maintain healthy levels of cholesterol.
Bulletproof® Ghee is clarified over an open flame to remove nearly all casein and lactose.
Bulletproof® Ghee is all natural, gluten-free, non-GMO, has delicious, buttery taste and is made from grass-fed butter.
De-Bittered Stevia has no unpleasant aftertaste. This blend has none of the characteristic bitterness of typical stevia sweeteners.
Zero carb and zero glycemic impact.
Flavor Your Cocoa
Toasted Coconut Cocoa
Top with whipped coconut cream (adds 2 to 4 net carbs) and toasted, unsweetened shredded coconut.
If you're a fan of lavender, try it with the coconut.
Orange Cocoa
Stir in a splash of orange extract, and sprinkle with orange zest.
Mint Cocoa
Add vanilla extract (or vanilla bean), and crushed mint leaves or peppermint extract.
Double Hot Cocoa
Blend in freshly ground cinnamon and a pinch of cayenne pepper. Garnish with a cinnamon stick.
Raspberry Cocoa
Mix in 10 crushed raspberries (adds 1 net carb). Skewer fresh raspberries for a garnish.
More Bulletproof® Coffee Recipes

Grab a fasting plan and all the Bulletproof® Coffee recipes for cocoa, tea, to-go drops, ice cream, mousse, frappuccino, pops and lattes.
Source
Bulletproof® and Brain Octane® are registered trademarks owned by Bulletproof Digital, Inc.
Category: Drinks