Served over ice or piping hot, this recipe uses unique ingredients, burns fat and fits the macros for a fat fast drink.
Add an extra tablespoon of butter and it doubles as a liquid fat bomb.
Why pumpkin? Pumpkin has perks: it's naturally rich in beta-carotene, potassium and vitamin A.
What Makes it Fat-Burning?
Grass-fed butter and Dave Asprey's special ingredients: lab-tested, toxin-free Bulletproof® Coffee, and energizing Brain Octane® oil.
Dave's Brain Octane® oil absorbs rapidly, changing into ketone bodies immediately – providing instant energy to the brain and four times the ketone energy of coconut oil.
This coffee recipe is a modified spin of Dave's original Bulletproof® Coffee recipe.
Pumpkin Spice Bulletproof® Latte
Per Serving: 231 calories, 2 net carbs.
Servings: 2
Ingredients
1/3 c coconut cream
2 c Bulletproof® Coffee, freshly brewed
1/3 c pumpkin puree
pinch of salt
cinnamon, to taste
nutmeg, to taste
stevia, to taste (try Pumpkin Spice Stevia)
1 tbsp unsalted butter, grass‐fed (or Bulletproof® Ghee), softened
2 tsp Brain Octane® oil
Directions
In a blender, combine the coconut cream, cold Bulletproof® Coffee, pumpkin puree, salt, cinnamon and nutmeg.
Blend until smooth. Taste and adjust the seasonings, as needed.
Add softened butter and Brain Octane® oil to the mixture.
Fill two tall glasses about 2/3 of the way with ice cubes. Pour half of the mixture into each glass.
Garnish with whipped coconut cream and a sprinkle of cinnamon. Serve immediately.
Nutrition
Per Serving: 231 Calories; 24g Fat (91.7% calories from fat); 2g Protein; 3g Carbohydrate; 1g Dietary Fiber.
Click to print or save this recipe: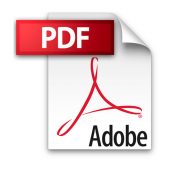 Special Ingredients
Bulletproof® Coffee goes through a rigorous, carefully engineered Bulletproof Process™, ensuring you get the cleanest cup every time.
Each batch of Bulletproof® Coffee beans is lab tested for 27 toxins (including mold toxins that survive coffee-roasting temps), so each cup gives a clear-headed, energized focus.
Brain Octane® oil burns fat rapidly, and supports healthy digestion and immune function. Fats from Brain Octane® oil aren't stored. Instead, they're used immediately for energy.
Brain Octane® oil converts into energy faster than other oils, ignites your body's metabolic rate and helps maintain healthy levels of cholesterol.
Bulletproof® Ghee is clarified over an open flame to remove nearly all casein and lactose.
Bulletproof® Ghee is all natural, gluten-free, non-GMO, has delicious, buttery taste and is made from grass-fed butter.
De-Bittered Stevia has no unpleasant aftertaste. This blend has none of the characteristic bitterness of typical stevia sweeteners.
Zero carb and zero glycemic impact.
Pumpkin spice stevia flavors recipes naturally, without adding a single net carb. Zero carb and zero glycemic impact.
Get More from Your Pumpkin
Topper, Soup, Mousse and Dipping Sauce

Grill chicken, steak, burgers or veggies and top with pumpkin, peppers and caramelized onions.
Make a savory-sweet creamy soup with pumpkin puree, shredded chicken, scallions and heavy cream (pictured above).
Mix with cream cheese and stevia, then whip for a sweet mousse or spread.
Make an Asian dipping sauce: Mix together 1 tablespoon soy sauce, 1 tablespoon of olive oil and pumpkin.
More Bulletproof® Coffee Recipes

Grab a fasting plan and all the Bulletproof® Coffee recipes for cocoa, tea, to-go drops, ice cream, mousse, frappuccino, pops and lattes.
Source
Bulletproof® and Brain Octane® are registered trademarks owned by Bulletproof Digital, Inc.
Category: Drinks