Frozen low carb yogurt adds healthy fats to your diet, and doubles as a make-ahead dessert. Vanilla is a signature flavor that's easy to build upon, simply by adding your favorite extract.
Enjoy the rich vanilla bean flavor as-is, or slather in a crunchy, dark chocolate (low carb) shell. Either way, this ice cream recipe fits perfectly into your macros.
Vanilla Bean Frozen Yogurt
Per Serving: 190 calories, 3 net carbs.
Servings: 6
Ingredients
3 egg yolks
1/4 to 1/2 tsp (20-30 drops) liquid stevia (or equiv), to taste
1 c heavy whipping cream
1 c yogurt
1 tsp vanilla extract
vanilla bean powder (optional)
Directions
In the top of a double boiler (off heat) combine egg yolks and sweetener. Beat until thick.
Beat in heavy cream, then set the pot over simmering water.
Whisk the mixture occasionally at first. Beat continuously until thick.
Remove from heat. Add yogurt, vanilla extract and vanilla bean (optional). Beat until well mixed.
Cover, refrigerate for several hours. Stir occasionally (or every hour) to prevent a skin.
Place in an ice cream maker and churn according to instructions. Freeze churned frozen yogurt for an hour before serving. This makes low carb frozen yogurt with a perfect consistency.
– OR –
Place mixture into a container in the freezer, churning by hand with a fork / spoon / whisk every 30 minutes. This makes low carb frozen yogurt with a chunky-firm, icy consistency.
Nutrition
Per Serving: 190 Calories; 17g Fat (86.3% calories from fat); 3g Protein; 3g Carbohydrate; 0g Dietary Fiber.
Click to print or save this recipe: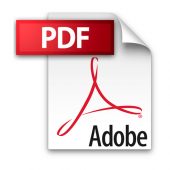 Special Ingredients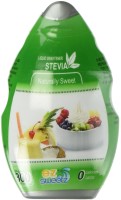 De-Bittered Stevia has no unpleasant aftertaste. This blend has none of the characteristic bitterness of typical stevia sweeteners.
Zero carb and zero glycemic impact.
Wild Foods' organic vanilla bean powder adds bright, aromatic flavor, and rich vanilla color.
Unprocessed and naturally zero carb.
Make Low Carb Frozen Yogurt Pops
Pour finished low carb frozen yogurt into pop molds or small containers. Freeze at least 4 hours, preferably overnight.
Dip in just-made low carb chocolate sauce – Delish!
Easy Chocolate Shell Sauce

Melt low carb chocolate chips over low heat in a double boiler or use a microwave. Remove from heat, add a dash of salt and vanilla extract, and allow to cool.
We're going for a runny-thick (but not too firm) consistency. You may add some butter or coconut oil to thin your sauce.
Pour into a tall glass or dish – one that is wider than your pop.
Remove the low carb vanilla pops from your freezer, dip quickly into the chocolate sauce, then place on a parchment-paper lined chilled plate.
Place back into the freezer for 5 minutes (minimum) before eating.
Stevia-Sweetened Chocolate
Lily's premium dark chocolate baking chips are your low carb solution for recipes. Lily's chips are stevia-sweetened, and melt and blend easily.
All-natural, non-GMO ingredients. Fair trade and gluten-free.
Cocoa Powder Chocolate Sauce
No chocolate? No problem. Use unsweetened cocoa powder instead. There are 10 net carbs total in this low carb chocolate sauce recipe.
Ingredients
1 cup water
8 tbsp cocoa powder
2 tbsp liquid stevia (or equiv)
1/8 teaspoon salt
1 tbsp vanilla extract
Directions
Mix water, cocoa powder, sweetener, and salt in a pot. Bring sauce to a boil, then reduce heat.
Simmer on low heat 5 to 8 minutes, or until sauce thickens.
Remove from heat. Stir in vanilla.
Almost Zero Carb Meal Plan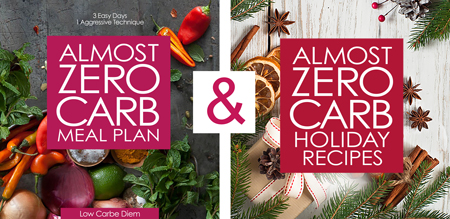 Enter deep ketosis, break your stall, recover from your cheat day, or reset your diet in three days using this aggressive technique, first made famous by Dr. Robert Atkins over 40 years ago.
Science-Backed and Powerful
The Almost Zero Carb Meal Plan is a powerful tool, allowing metabolically-resistant dieters to reach deep nutritional ketosis quickly.
What happens when you follow the plan? Incredibly rapid fat loss.
Ditch the Nervous Carb Counting
Choose from 150+ easy recipes and food combos (with special macros and almost no carbs), plus a special Holiday Recipe section!
Break your toughest diet stall.
Lose fat quickly for a special event.
Recover from an accidental cheat.
Avoid plateau completely: Use once a month.
Reach a deeper state of ketosis over the weekend.
Finally access and burn stubborn, stored fat.
Restart or reset your low carb or keto diet.
Add healthy fats effortlessly.
Decrease hunger naturally.
Sharpen your sense of portion control.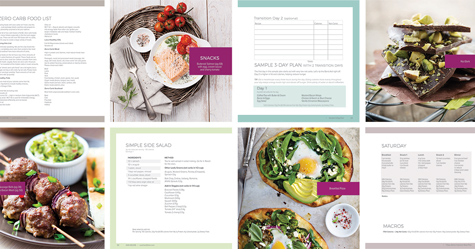 If You're Doing Everything (but Nothing's Working)…
Take three days off. Create a personalized plan that works, with a decadent variety of workhorse recipes you'll keep eating long after reaching your goal.
Go Almost Zero and start burning fat with your next meal. Fit in those jeans again. In three days.
Category: Desserts