Dining out low carb? This free eBook has low carb dining out strategies for Asian, Mexican, Italian and fast food restaurants.
The best low carb choices
How to find the hidden carbs
The most dangerous menu items to avoid
Discover what you must know before you dine out on your low carb diet. And learn Atkins approved menu choices easily found in restaurants.
A low carb dining out strategy outlines the best places to find low sugar meals. How to order low carb meals with style. Excellent low carb restaurant dining advice from the official Atkins Diet Program.
Restaurant Dine Out Plan
Click the image to view, print or save.
Almost Zero Carb Meal Plan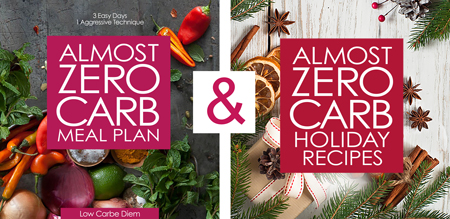 Enter deep ketosis, break your stall, recover from your cheat day, or reset your diet in three days using this aggressive technique, first made famous by Dr. Robert Atkins over 40 years ago.
Science-Backed and Powerful
The Almost Zero Carb Meal Plan is a powerful tool, allowing metabolically-resistant dieters to reach deep nutritional ketosis quickly.
What happens when you follow the plan? Incredibly rapid fat loss.
Ditch the Nervous Carb Counting
Choose from 150+ easy recipes and food combos (with special macros and almost no carbs), plus a special Holiday Recipe section!
Break your toughest diet stall.
Lose fat quickly for a special event.
Recover from an accidental cheat.
Avoid plateau completely: Use once a month.
Reach a deeper state of ketosis over the weekend.
Finally access and burn stubborn, stored fat.
Restart or reset your low carb or keto diet.
Add healthy fats effortlessly.
Decrease hunger naturally.
Sharpen your sense of portion control.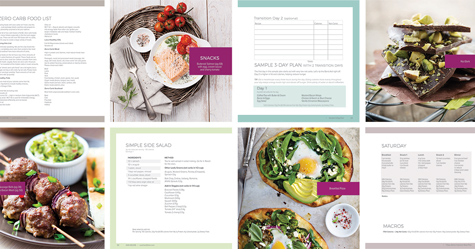 If You're Doing Everything (but Nothing's Working)…
Take three days off. Create a personalized plan that works, with a decadent variety of workhorse recipes you'll keep eating long after reaching your goal.
Go Almost Zero and start burning fat with your next meal. Fit in those jeans again. In three days.
Keep Calm and Low Carb
Category: Strategy