Basic-but-versatile low carb vegan smoothies are tough to find. Most are quite flavored and challenging to alter.
This sugar-free smoothie recipe is a solid starting base with a crisp, fresh taste as-is. Including a few add-ins to radically changes the flavor (or color.)
Flavor Variations
Add-ins make your low carb smoothie even more filling and nutritious.
Your reward is great: a nutritious, quick and easy to prepare recipe that changes on a dime. Add-ins to try:
Nut milks and nut butters
Low carb fruit (or a sugar free fruit flavored syrup)
Coconut oil or protein powder (boosts nutritional value)
Unsweetened cocoa powder
Spices and herbs (cinnamon, ginger, mint)
Citrus fruit zest or juice (lower carb than fruit)
Beets, carrots or berries (changes the color)
Make it Thick
If your add-ins are in liquid form, also add celery, spinach or more cucumber to bulk up the texture – without adding many calories or carbs.
For thickening and adding nutrition, a spoon or two of low carb protein powder works well. The Isopure brand is high-quality whey protein and comes in 17 flavors.
Atkins Induction Instructions
This sugar-free smoothie doubles as an Atkins Induction green smoothie recipe – if you leave out the kiwi.
Simply add celery or more cucumber for a light smoothie, or dark leafy greens / other low carb veggies for more robust flavor.
This low carb vegan smoothie is a modified recipe from The Keto Beginning meal plan for women.
Kiwi Cucumber Avo Smoothie
Per Serving: 51 calories, 1 net carb.
Servings: 4
Ingredients
4 c filtered water (or crushed ice)
1 c romaine lettuce (Sub spinach or any dark leafy green.)
1 tbsp fresh parsley
1/2 c cucumber, peeled
1/4 c kiwi fruit, peeled and chopped
1/2 avocado, pitted and scooped
stevia (or equiv), to taste
Directions
Blend all ingredients in a blender until smooth.
Garnish with fresh mint leaves, parsley, raspberries or blueberries.
Serve cold.
Lasts several days in the fridge.
Mix or shake well before serving.
Nutrition
Per Serving: 51 Calories; 4g Fat (62.2% calories from fat); 1g Protein; 4g Carbohydrate; 3g Dietary Fiber.
Click to print or save this recipe: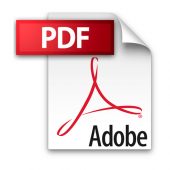 Keto Plan for Women
If you're looking for a body-changing meal plan, The Keto Beginning works with your hormones, sliding you into fat-burning mode without going super low carb.
Keto authority, Leanne Vogel created a program that's particularly good if you need to break a diet stall, but don't want a drastic decrease in daily carbs.
Special Ingredients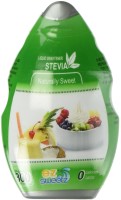 De-Bittered Stevia has no unpleasant aftertaste. This blend has none of the characteristic bitterness of typical stevia sweeteners.
Zero carb and zero glycemic impact.
Meal Replacement
Make your low carb smoothie a mini meal replacement by adding a scoop of zero carb protein powder, and eating a double serving.
Isopure's brand comes in 17+ flavors, many of which are zero carb.
Isopure's protein powder provides 25 grams of protein from whey isolate. Lactose and gluten-free.
Protein powder is a zero-carb way to add protein to your low carb vegan smoothies.
Almost Zero Carb Meal Plan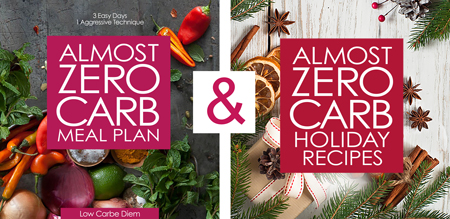 Enter deep ketosis, break your stall, recover from your cheat day, or reset your diet in three days using this aggressive technique, first made famous by Dr. Robert Atkins over 40 years ago.
Science-Backed and Powerful
The Almost Zero Carb Meal Plan is a powerful tool, allowing metabolically-resistant dieters to reach deep nutritional ketosis quickly.
What happens when you follow the plan? Incredibly rapid fat loss.
Ditch the Nervous Carb Counting
Choose from 150+ easy recipes and food combos (with special macros and almost no carbs), plus a special Holiday Recipe section!
Break your toughest diet stall.
Lose fat quickly for a special event.
Recover from an accidental cheat.
Avoid plateau completely: Use once a month.
Reach a deeper state of ketosis over the weekend.
Finally access and burn stubborn, stored fat.
Restart or reset your low carb or keto diet.
Add healthy fats effortlessly.
Decrease hunger naturally.
Sharpen your sense of portion control.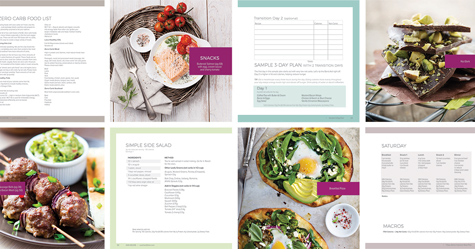 If You're Doing Everything (but Nothing's Working)…
Take three days off. Create a personalized plan that works, with a decadent variety of workhorse recipes you'll keep eating long after reaching your goal.
Go Almost Zero and start burning fat with your next meal. Fit in those jeans again. In three days.
Category: Drinks